Our pledge excellent products- Our promise Customer Satisfaction!!!
SPEAK TO A LIVE PERSON NOW!!
PHONE:951-538-3247
ONLY $295.00 CASE!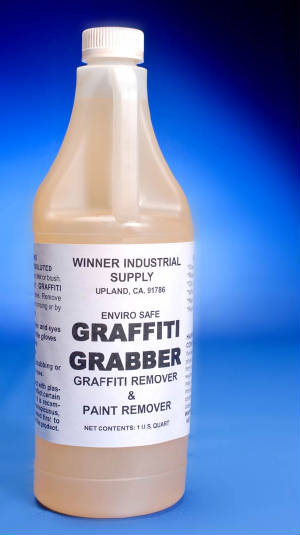 A LITTLE GOES A LONG WAY!SPRAY,BRUSH OR POUR ON!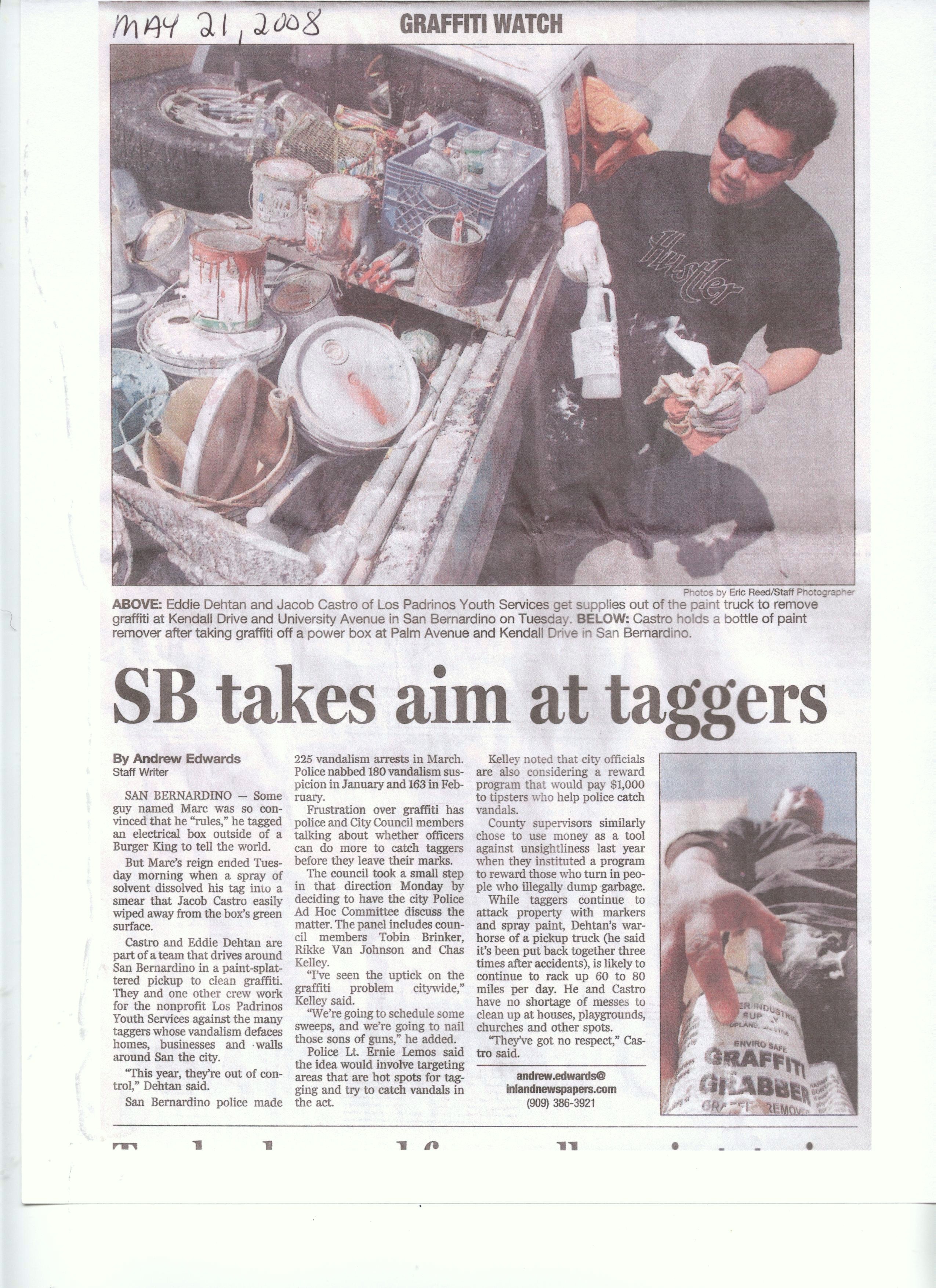 CLICK HERE: Pictures of Los Padrinos organization using our GRAFFITI GRABBER REMOVER in a real life situation in san bernardino,california(notice product in Jacob Castro's hand)
This article was written and this picture taken May 21, 2008 By the San Bernardino Sun newspaper.

The picture location is in the city of san bernardino at Kendall and Palm ave.

The Los Padrinos Youth service organization(a graffiti abatement team) is using Graffiti Grabber a product manufactured by Winner Industrial Chemical & tool supply Inc. located in San Bernardino,California.

They claim that they have tried many other products on the market but are really satisfied with the Winner line of graffiti abatement products.For brick stucco and concrete their remover of choice is our GRAFFITI GRABBER an exclusive product of Winner chemicals.

For their signage and other non porous surfaces they are using SAFE ERASE GRAFFIITI TOWELS.
ALL PRODUCTS 100% GUARANTEED!!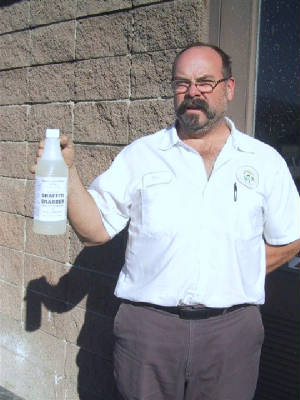 THIS PUBLIC WORKS STREET SUPERVISOR STATED THAT GRAFFITI GRABBER GRAFFITI REMOVER WAS THE PRODUCT OF CHOICE FOR HIS CREW PARTICULARLY ON POROUS SURFACES BECAUSE OF ITS AGGRESSIVE NATURE. BRIDGES, OVERPASSES, CONCRETE AND STUCCO ARE TYPICAL APPLICATION LOCATIONS. THEY HAVE USED GRAFFITI GRABBER FOR OVER 5 YEARS. AND TO REDUCE LABOR TIME ON SIGNAGE THEY ARE CURRENTLY PROTECTING THEIR SIGNS WITH ANOTHER NEW CUTTING EDGE WINNER PRODUCT SHIELD ANTI GRAFFITI COATING.